Chicago's compost solution
How it Works
Step 1: Sign up
Enter your address to find a Block Bin near you, and start composting today!

No bin near you? Request a new one.
Step 2: Start composting
Once you subscribe, you are ready to start composting.
Put your food scraps in a paper bag or a BPI certified compostable plastic bag like these to keep the bin cleaner.
Step 3: We do the rest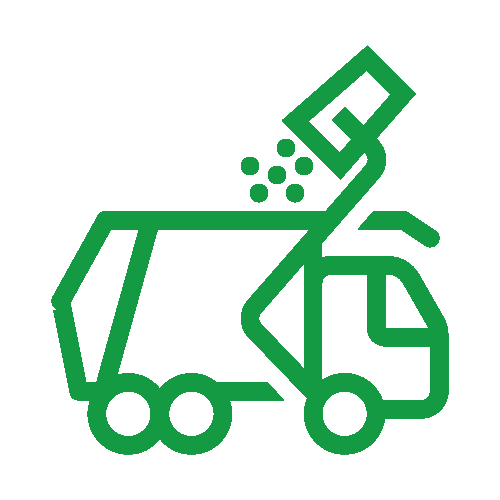 Our team visits your bin regularly to collect waste and power wash the Block Bin. Pickup frequency depends on total subscription volume and seasonal temperatures.
---
What it Costs
How much space do you need?

(Learn more)
---
1-2 people
3-5 people
6+ people
---
Carbon neutral pickups
Climate-positive composting
We purchase carbon offsets from Tradewater to cover 100% of our transportation emissions.
That means you have an even greater climate-positive impact when you compost with Block Bins.
---
Why it Matters
Community
Bringing neighbors together block by block to make recycling more efficient and to help solve an important environmental issue.
Sustainability
Diverting food waste from our landfills, reducing pests and keeping your block cleaner while creating healthy soil for your community.
Accessibility
Eliminating the barriers to urban composting by ensuring convenience and affordability for everyone on every block.
---
Maximize your impact
You're doing your part to reduce your carbon footprint - now help us spread the word!
Visit our Resources page for tools to share Block Bins with your friends, neighbors, coworkers, and family.
---
Frequenty Asked Questions